Title: Principal/National VP of Sales
Hope Marie Sneed has spent 25 plus years in the home building industry, and is currently Principal and National Vice President of Sales for BSB Design, Inc. a national architecture and design firm.
Hope Marie's career path includes key roles at DuPont Corian, Village Homes of Colorado, the Better Business Bureau and Focus 360. She is passionate about architecture and design – particularly in regard to product solutions and innovation.
She has served on nonprofit boards of directors for over 25 years, including past and present service for the Denver/Boulder Better Business Bureau and BBB Foundation, HBA of Metro Denver, HBA's AMC and PWB councils, CAHB, NKBA, the Colorado Women's Chamber Women's Leadership Foundation, and Colorado HorsePower.
Hope Marie has been a mentor for many years and loves learning as much (or more) than she shares.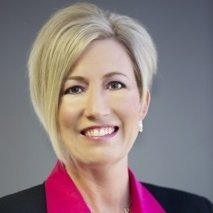 Mentor Skills
Business development skills
Sales skills
Communication skills
Design processes
Organizational skills