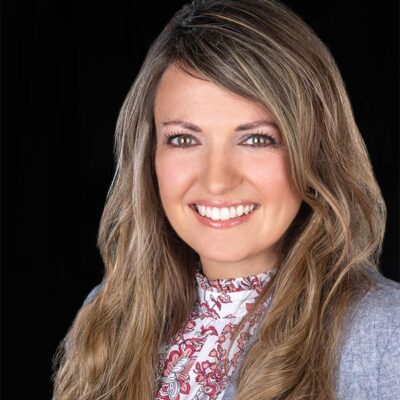 Fractional CMO
Evolution Marketing for Homebuilders
With over 20 years of hands on marketing and client service experience across industries, Jennifer is results-oriented, creative and an analytical senior marketing professional. She has enjoyed comprehensive time spent on B2B and B2C customer strategies, direct/indirect marketing planning and campaigns, task/team management, and managing vendor relationships in fast paced environments. She's also had the blessing and honor to serve as a board member for the Colorado Homebuilding Academy, Tennyson Center for Children, Apartment Assoc. of Metro Denver, and honored visionary council member for Atlas RTX.
Jennifer has spent half of her career working in new home construction to working with the multi-family industry in multiple marketing capacities. Jennifer knows that the housing industry is truly her "home" for the rest of her career.
To date, Jennifer has provided marketing leadership to three home builders: Richmond American Homes, Oakwood Homes and Truland Homes. Jennifer's most recent work through early 2020 was for Oakwood Homes where over four years she revolutionized the organization's brand, created their first active adult and luxury product brands, and ensured brand consistency among all of Oakwood Homes' business units. Cooper also oversaw the brands for eight of Oakwood's sister companies. She built the corporate and division marketing teams to design and build best practices, and led all marketing support materials and region-wide campaigns. All markets shared the same message, creative, and approach to marketing. This created cohesion, consistency and energy for the company to rally behind one message together.
Jennifer's work at Oakwood Homes alone earned her Marketing Professional of the Year at MAME 2017 with the Denver HBA and nationally she also won the same award with the NAHB in January of 2018 (gold) and runner up (silver) in 2019.
Most recently, Jennifer was the Chief Marketing Officer for Truland Homes where she led all marketing vision and efforts for Alabama and Florida along the Gulf Coast of Mexico. She is an exemplary leader brought into the C-Suite to take the company into the next stage of growth. The company has aspirations to be a top 100 builder with aggressive and sensible growth at scale over the next few years. In addition, Cooper supported and consulted on affiliate marketing needs for Truland's parent company, 68 Ventures.
Recently Jennifer has decided to focus her efforts on helping builders as she is well positioned to be a Fractional CMO for growing homebuiding companies.  She has owned a small consulting business, Evolution Marketing for Homebuilders, over the last 7 years. She offers her time and perspective to help other businesses with marketing advice in the homebuilding industry. Now as a Fractional CMO she will be able to offer more diverse services for homebuilders and related businesses.
Outside of her professional career, Jennifer and her husband have a son and a daughter. She is active in their schools and her neighborhood community. She is a runner, wine enthusiast, enjoys public speaking and loves to travel across her beautiful home state of Colorado and abroad. Jennifer's favorite personal hashtag is #lovewhatyoudo.