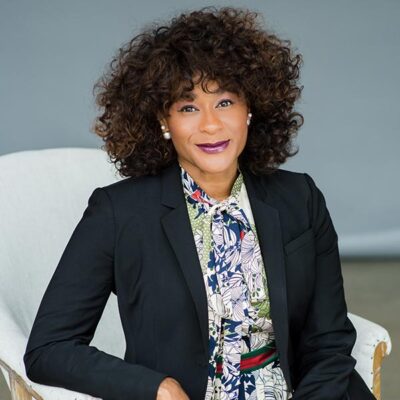 President & Founder
LV Jones Consulting, LLC
Tasha Jones, President and Founder for LV Jones Consulting, drives diversity marketing strategy and campaigns for inclusive company brands.
Ms. Jones leads in developing world-class integrated marketing strategy in order to tell a brand's story with a diversity, equity, and inclusion lens. Her approach helps shine a light on the importance of BIPOC representation in marketing messaging and visuals.
Tasha Jones has served as Chief Marketing Officer for Mile High United Way, where she drove strategy for the organization's marketing efforts, working alongside their existing marketing team, bringing greater awareness to the nonprofit's programmatic work in strengthening untapped neighborhoods across a seven-county footprint.
Never resting on her laurels, Tasha was strategic in positioning the former Stapleton International Airport redevelopment for two decades of growth. She led multiple agency teams and colleagues to refresh the newly named Central Park community brand, launch 12 neighborhoods, and craft new community messaging. One of Tasha Jones' most notable marketing successes involved the 2011 HGTV Green Home promotion where she managed to highlight the debut of new neighborhoods and the community's continued evolution.
Ms. Jones is a public speaker at university events and national homebuilding conferences. She is also passionately invested in civic leadership through her involvement in a variety of community organizations that include serving on the board of directors for the Denver Metro Chamber of Commerce, Warren Village, and the Colorado Women's Chamber Foundation.
Prior to joining Mile High United Way, Brookfield Properties Development and Forest City Realty Investment Trust, Ms. Jones worked in marketing and public relations for the University of Denver, and Global Marketing for the Vance Kirkland Museum and Prologis.  A native of Fort Collins, Colorado, she received a degree in journalism and mass communications from Drake University. She enjoys dining out at Denver's foodie locales with her fiancé and their two kiddos.